Logitech Z506 5.1 Surround Sound Speaker System
Logitech Z506 5.1 Surround Sound Speaker System
IMMERSIVE 5.1 SURROUND SOUND BRINGS YOUR AUDIO TO LIFE
SURROUND SOUND
Place yourself in the middle of the action with this 5.1 speaker system that includes left, right and center channels, two rear satellite speakers and one subwoofer. Enjoy an immersive theater experience in the comfort of your home.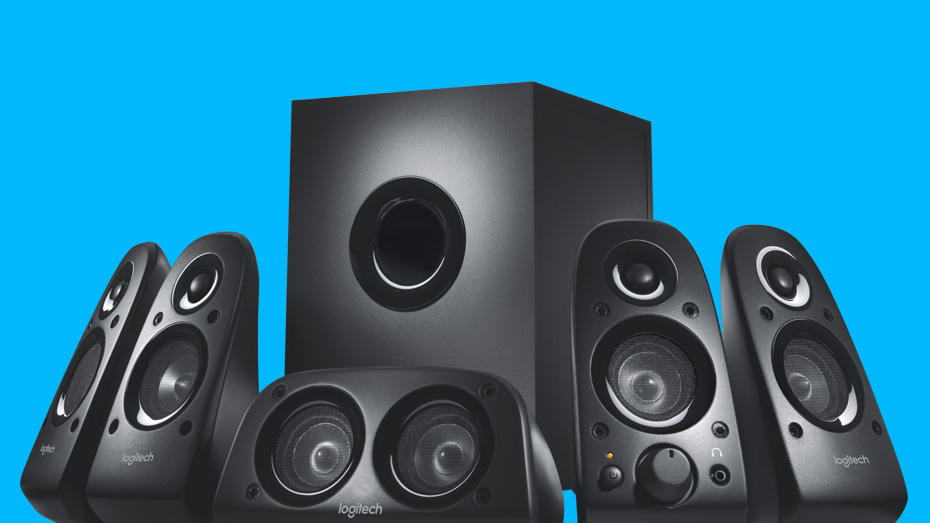 150 WATTS OF ROOM-FILLING SOUND
150 Watts Peak/75 Watts RMS power system with down-firing subwoofer provides big bold sound to any seat in the room, giving you an audio experience you can truly hear and feel.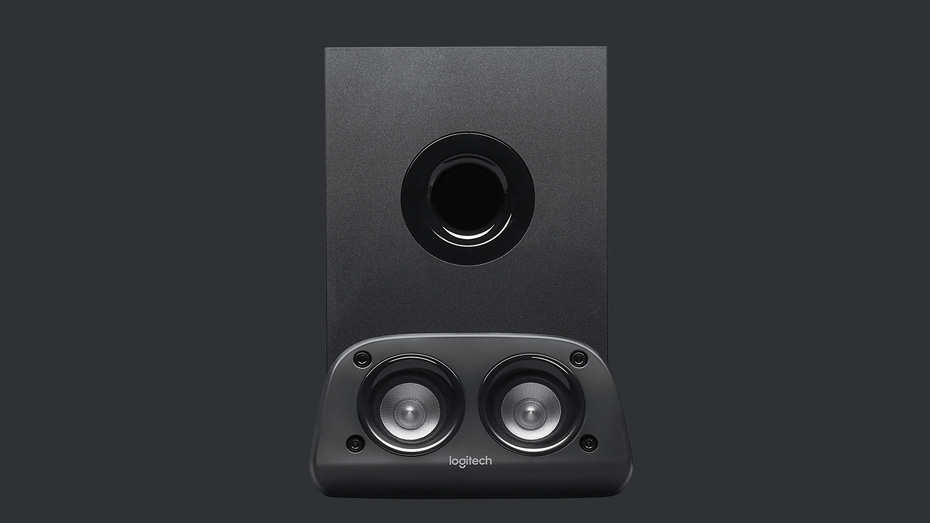 VERSATILE SETUP
Supports multiple connection options. Use your computer sound card to connect via six-channel direct inputs and enjoy true surround sound or connect other devices via either the 3.5mm or RCA inputs, creating 3D stereo surround sound from two channel sources.

Connect up to two devices simultaneously. There is no need to disconnect when switching between these two audio sources.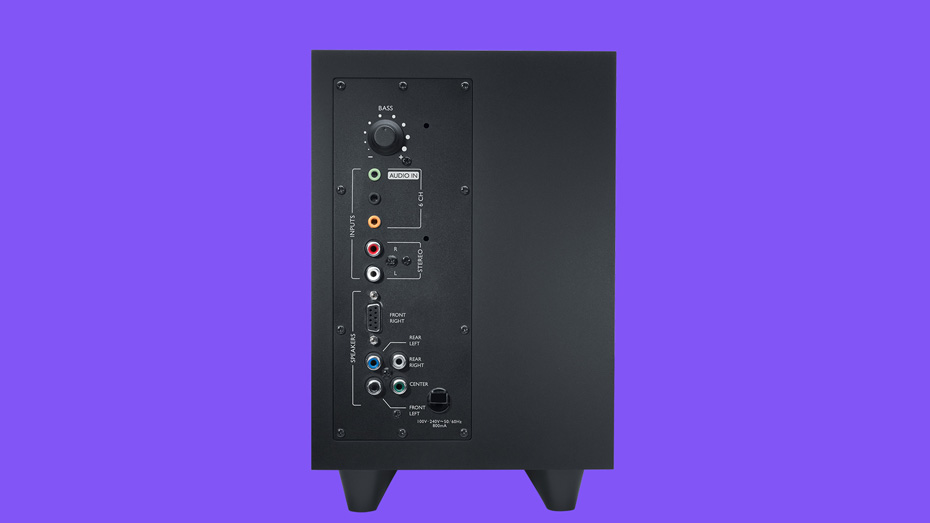 SIMPLE CONTROLS
Easily access power, volume and the headphone jack on the right front satellite speaker. Customize your experience by tuning the bass with the dedicated subwoofer control knob.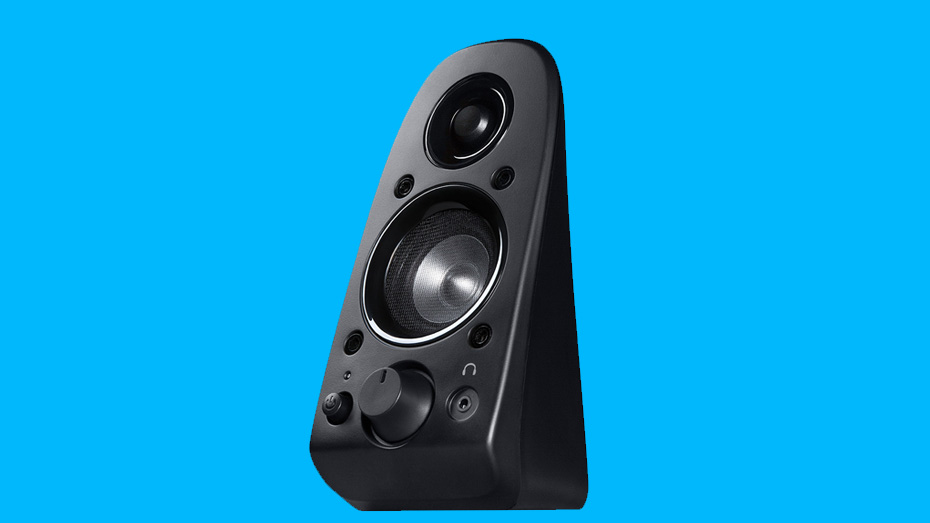 DIMENSIONS
Subwoofer:
Height x Width x Depth:
261.4 mm x 170 mm x 209.4 mm
Satellite Speakers:
Height x Width x Depth:
173.2 mm x 86.9 mm x 90.3 mm
Center Channel:
Height x Width x Depth:
93.6 mm x 184.2 mm x 87.6 mm
Total system Weight:
TECHNICAL SPECIFICATIONS
Satellites: 4 x 8 W (front left, front right, and rear satellites) contain decorative and non-operational "tweeters" and "port tubes".
Headphone jack: 1
Logitech Z506 specification
Logitech introduces the Logitech z506computer speakers. Main characteristics: black colour, number of speakers, set 5.1, and a frequency range of 45 - 20,000 Hz and total power of 75 watts. Delivery and self-delivery of goods "Logitech Z-506" in Blinks in Saudi Arabia.
The Logitech Z506 are super heavyweights. Not like boxing and ultimate fighting, but like The Hulk or Thanos. The power of each channel of the system is 67 W, the power of the subwoofer is 165 W. In total, everything draws out 500 watts. For comparison, most 5.1 computer systems are limited to 80 - 90 watts. What's especially cool is that this kind of power fits into a relatively compact size. All of these factors move the Logitech Z-906 out of bearable multichannel audio for gaming and competing with true home theatre systems that can shatter walls.